Automated solutions and streamlined workflows for modern advisors
Flexible Sleeve Modeling
Easily manage multiple strategies or sleeves in a single account or household. Trade a single security or rebalance specific strategies across accounts in seconds — even if your clients have customized allocations.
FIX Real-Time Electronic Executions and Allocations
Trade electronically and get executions in real time with more than 500 custodians and brokers, including Charles Schwab, TD Ameritrade, Pershing, and Fidelity. Electronic trade execution and block allocations for Equity, ETF, Mutual Fund, Option and Fixed Income Asset Types.
Automated Order Blocking
Automatically group equity and ETF trades into block orders and ensure consistent average execution pricing across accounts. Once you've completed your block trades, our intuitive interface lets you send allocation details to custodians with the click of a button.
Tax Loss Harvesting
Customizable data queries and instant filters mean you can immediately analyze the estimated gains and losses for thousands of trades, or search across your entire business for tax-loss harvesting opportunities.
Drift Analysis on Demand
Implement customized tolerance ranges by strategies and/or securities, then get detailed trading recommendations and analysis on securities or accounts that are out of balance. Users can also quickly search across their accounts or households for securities or sleeves that have drifted away from targets.
Trade Compliance
Create customizable rules to restrict trading any asset or account. Prevent wash sale violations and mutual fund redemption penalties. Automate the trade calculation adjustments based on minimum trade rules or rounding settings.
Real-Time or Delayed Market Data
Update prices used for trade calculations automatically using either 15-Minute Delayed or Real-Time Pricing.
Real-Time Gain / Loss Calculations
Review long-term and short-term gains or losses on every trade and sort/filter the results.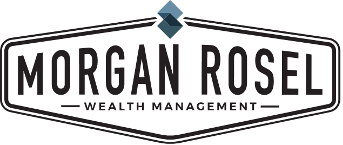 Eric Rosel, CFP, CIMA
Managing Member
MORGAN ROSEL WEALTH MANAGEMENT
We are active traders across client accounts. Blaze's trading technology allows us to implement and trade multiple investment strategies within one account type, which dramatically scales our business, freeing up valuable time to focus on our client's needs. In addition, their customer service and response time is the best of any vendor we utilize!

Ursula Auger, CFA, CFP®
Vice President, Portfolio Manager
KEATING INVESTMENT COUNSELORS INC.
Blaze's flexible and comprehensive technology streamlines our investment management and trading process. With Blaze, we can easily make changes to our portfolios and understand the impact of every trade.
Tom Crecelius, MBA
Investment Counselor
JOEL R. MOGY INVESTMENT COUNSEL INC.
The OMS has great ease of use and reliability. It needs to work every time and it does. The support team has always been responsive and very professional. As our business needs evolved, they suggested and executed a workflow changes that saved us a tremendous amount of time with a very quick turnaround.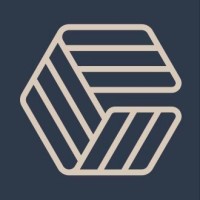 Justin DuMouchelle, CFA, CFP
Partner
CERITY PARTNERS
Blaze allows us to efficiently and confidently manager our client accounts. The work flow is simple and intuitive, improving our process and ability to ensure our accounts are invested properly at all times.
John Nadworny, CFP®, CTFA
Partner and Wealth Advisor
AFFINIA FINANCIAL GROUP
Blaze is a great product, and the support team we have is highly knowledgeable.
Knowing the product is one thing, but the support team's commitment to getting us up
and running must be commended. The Blaze support team is extremely responsive
and goes beyond "the call of duty!" This is very meaningful to us.

Maneesh Shanbhag
Co-Founder and CIO
GREENLINE PARTNERS
Blaze gives us the ability to apply our model portfolios with regard to each client's individualized asset allocation. Market activity can upset our asset allocation targets and Blaze is great at monitoring these changes and allowing us to efficiently implement tax-efficient trades to rebalance.