We make integration seamless
We've built more than 50 integrations to various third parties. Contact us to find out more about current integrations or to find out how users can build their own. We've integrated with:
Portfolio Accounting Systems
Daily automated integration with your portfolio accounting or investment reporting systems.
Trading Networks
Access hundreds of executing brokers and counterparties with our FIX integration to leading institutional trading networks, including FIS and Itiviti.
Market Data
Update prices used for trade calculations automatically using either 15-Minute Delayed or Real-Time Pricing.
Build your Own Integrations
With Blaze Portfolio integration templates you can build and automate your own integrations. Our intuitive import process allows you to map data fields and values, choose from multiple common delimiters and translate data seamlessly into the Blaze Portfolio platform.
Custodians and Brokers
Execute and allocate trades directly with your custodians using FIX electronic trading. Upload trade or allocation files using preformatted files.
Execution Management and Trading Systems
Route trades to Bloomberg EMSX and other EMS platforms. Trade bonds electronically with bond trading platforms like MarketAxess.
CRM
Integrate Blaze Portfolio with Salesforce or other CRM systems to automate cash workflows, model assignments or update nearly any field in Blaze Portfolio with CRM data.
Trade Reconciliation
Trades are reconciled automatically to ensure that accounts have accurate information at the start of each day. Accounts are automatically flagged if any trade reconciliation issues are identified.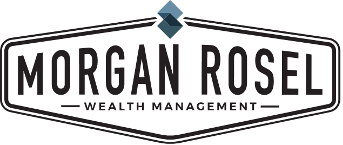 Eric Rosel, CFP, CIMA
Managing Member
MORGAN ROSEL WEALTH MANAGEMENT
We are active traders across client accounts. Blaze's trading technology allows us to implement and trade multiple investment strategies within one account type, which dramatically scales our business, freeing up valuable time to focus on our client's needs. In addition, their customer service and response time is the best of any vendor we utilize!

Ursula Auger, CFA, CFP®
Vice President, Portfolio Manager
KEATING INVESTMENT COUNSELORS INC.
Blaze's flexible and comprehensive technology streamlines our investment management and trading process. With Blaze, we can easily make changes to our portfolios and understand the impact of every trade.
Tom Crecelius, MBA
Investment Counselor
JOEL R. MOGY INVESTMENT COUNSEL INC.
The OMS has great ease of use and reliability. It needs to work every time and it does. The support team has always been responsive and very professional. As our business needs evolved, they suggested and executed a workflow changes that saved us a tremendous amount of time with a very quick turnaround.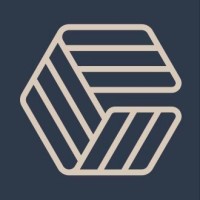 Justin DuMouchelle, CFA, CFP
Partner
CERITY PARTNERS
Blaze allows us to efficiently and confidently manager our client accounts. The work flow is simple and intuitive, improving our process and ability to ensure our accounts are invested properly at all times.