Model Rebalancing Features
Flexible Sleeve Modeling
Easily manage multiple strategies or sleeves in a single account or household. Trade a single security or rebalance specific strategies across accounts in seconds — even if your clients have customized allocations.
Drift Analysis on Demand
Implement customized tolerance ranges by strategies and/or securities, then get detailed trading recommendations and analysis on securities or accounts that are out of balance. Users can also quickly search across their accounts or households for securities or sleeves that have drifted away from targets.
Support for Multiple Asset Classes
Accurately account for and manage equities, ETFs, mutual funds, options, individual bonds, partnerships, hedge funds, and separately managed accounts.
N-Tier Household Models and Asset Allocations
Create models of models of models to support any model hierarchies and structures you need. Mix and match sleeves, models, SMA accounts and alternative assets into a complete allocation view.
Legacy Holdings Flexibility
Easily support every unique account or customer scenario automatically by dynamically adjusting models, excluding assets, reserving cash, utilizing multiple security equivalent settings or trade restrictions.
Household Model Location Optimization
For tax-sensitive clients you can automate the process of buying and selling assets in specific accounts using highly customizable and easy to use rules for investing across an entire client's portfolio of accounts.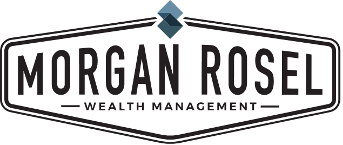 Eric Rosel, CFP, CIMA
Managing Member
MORGAN ROSEL WEALTH MANAGEMENT
We are active traders across client accounts. Blaze's trading technology allows us to implement and trade multiple investment strategies within one account type, which dramatically scales our business, freeing up valuable time to focus on our client's needs. In addition, their customer service and response time is the best of any vendor we utilize!

Ursula Auger, CFA, CFP®
Vice President, Portfolio Manager
KEATING INVESTMENT COUNSELORS INC.
Blaze's flexible and comprehensive technology streamlines our investment management and trading process. With Blaze, we can easily make changes to our portfolios and understand the impact of every trade.
Tom Crecelius, MBA
Investment Counselor
JOEL R. MOGY INVESTMENT COUNSEL INC.
The OMS has great ease of use and reliability. It needs to work every time and it does. The support team has always been responsive and very professional. As our business needs evolved, they suggested and executed a workflow changes that saved us a tremendous amount of time with a very quick turnaround.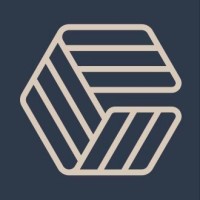 Justin DuMouchelle, CFA, CFP
Partner
CERITY PARTNERS
Blaze allows us to efficiently and confidently manager our client accounts. The work flow is simple and intuitive, improving our process and ability to ensure our accounts are invested properly at all times.