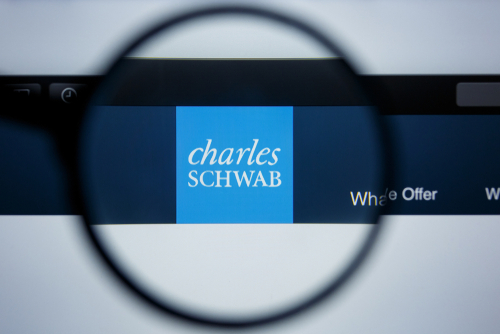 How our Portfolio Management Software Integrates with Schwab
The big news
It's official. TD Ameritrade has become ⁦Charles Schwab. The deal closed on October 6.

By acquiring TD Ameritrade, Schwab will almost double its brokerage accounts, serving over 25 million clients with over $5 trillion in assets. As Barron's says, "The merger creates a giant among custodians to RIA firms." 
Now more than ever, Schwab integration with portfolio management is critical for any RIA. And for those who want to add custodians in the midst of the transition, Blaze Portfolio can reduce operational risk. Without a single, streamlined system, trying to manage multiple custodians and run trades will cost RIAs time and money. 

It's a fact of life for RIAs, using the best technology reduces risk—by reducing the amount of human intervention. Each day, Blaze Portfolio's integrated order management platform synchronizes account values automatically and calculates trade recommendations based on the most current information, preventing cash overdrafts or duplicate trades.

Blaze Portfolio already integrates with TD, Schwab, and many more custodians. Here are just a few features that make this system so flexible and robust:

Cash rebalancing
Blaze lets you raise or invest cash in portfolios in the most efficient way possible: Cash target-buy only, cash target-sell only, cash target-buy/sell only, cash range rebalance, and zero tolerance.
Tax loss harvesting
Blaze makes it easy to create a customized search for taxable losses or gains. You can filter the results, and then create sell and replacement trades in one screen.
Drift analysis
Assign minimum and maximum ranges to model targets and monitor the results dynamically across your business. This way, you can quickly find portfolios that are outside of their desired cash allocation.

Asset allocation
Create sleeves based on asset class, security type, security class or custom field rather than just a defined security. Any position held in a relevant portfolio will automatically be included in the sleeve calculation.

Electronic mutual fund trading
Trade Mutual Funds electronically for Schwab, TD Ameritrade, Pershing and Fidelity clients.

What's next?
For RIAs, it's a good time to start looking for a portfolio management software that will integrate with Schwab. Current Blaze Portfolio users, who already benefit from continued operation of client accounts while historical data quickly converts, end-to-end trade management, and processing with deep integration across multiple custodians—including TD Ameritrade and Schwab—can relax, as the process to bring together these two behemoths of finance is expected to take 18 to 36 months, and there is much speculation as what shape any new tech platforms might take.
Until then, Schwab and TD Ameritrade will continue to operate as two separate custodians, and Blaze Portfolio will continue to provide Schwab integration with portfolio management. By maintaining assets with multiple custodians, RIAs who use Blaze will be ready for whatever platforms the new finance giant develops.

Ready to learn more about integrating with Blaze? Sign up for a free demo.